Director: Madhur Bhandarkar
Producer: UTV Motion Pictures and Madhur Bhandarkar Cast: Kareena Kapoor and Arjun Rampal. Music: Salim Sulaiman
The film is based on the life and times of a superstar
heroine
from the dream factory we call 'Bollywood'. The film is an entertaining, daring, emotional, shocking, glamorous, scandalous behind the scenes account of the reality behind the world of glitz and glamour that our film stars inhabit.
For a country obsessed with films and film stars, HEROINE will take audiences on a voyeuristic journey to see what really goes on behind the closed doors of make up rooms and vanity vans. It will give them a chance to go beyond the gorgeous smiles and politically correct quotes, to see what really happens in the lives of India's sweethearts - The sniping & the politics, the secrets & the lies, the incredible highs of fame & the lonely depths of failure.
This is the film Bhandarkar has been subconsciously preparing for ever since he joined the industry and one which he considers his magnum opus.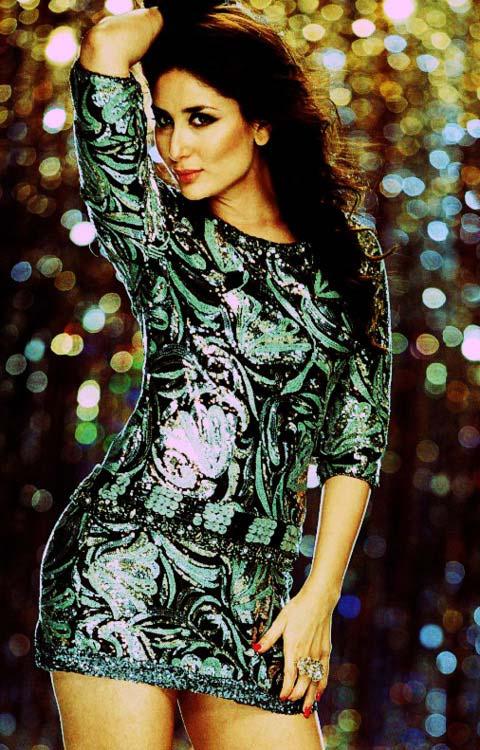 Heroine is a great movie that is scheduled to be released in September 2012. This movie brings Kareena in a very different character, much unique story and screen play. You will enjoy the chemistry between Arjun Rampal and Kareena Kapoor. This sizzling and hot heroine plays the title role, and the movie shows her in a very wicked yet modern role. The story revolves mostly around the actress, showing all the way she struggles to shape up her career and also the way her career declines in the field of acting and modeling.
This movie seems to be a truly "
paisa vasool
" as the script is written by none other than our very own director, Madhur Bandharkar. He is one of the most talented and renowned personalities of the Bollywood industry. His films not only give a hit at the Box office, but also remain the talk of the town for years. After selecting Kareena as the actual Heroine for their film, Madhur feels very satisfied and also mentions that no other actress would have been perfect for this role. He claims that Kareena has the perfect grace and charm, and completely deserves the role.
Kareena too is very happy to be the part of this film. It is proved by her tweets that she is very excited with regards to her role in this film. Kareena on twitter says "
Yes, I will be on twitter for the first time as heroine, my character in UTV Motion Pictures and Madhur Bhandarkar's film. It will be a new experience for me and I'm really looking forward for it. I think I will thoroughly enjoy it. I will be doing so from UTV's Twitter handle utvmp".
So, let's look forward to what this film has to bring to the Bollywood industry. We are eagerly waiting for its release!