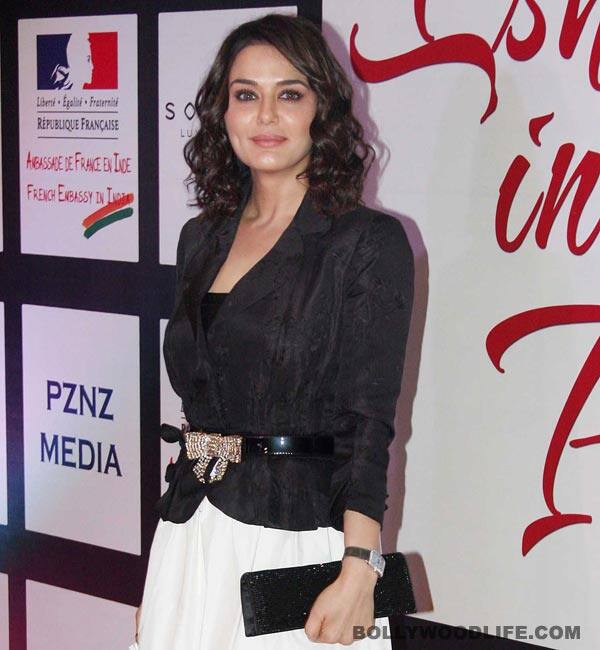 Ms Zinta got so inspired by the Dalai Lama's pearls of wisdom that she decided to resurrect her Bollywood career with Ishkq In Paris
Preity Zinta is back to the B-town grind again, and this time she makes her comeback with an out-and-out romantic flick opposite TV actor Gaurav Chanana. But what exactly inspired the babe to make a comeback? It seems PZ was sitting next to the Dalai Lama in one of the cricket matches, and as her team lost the match so she got extremely disheartened and sat there sulking with a long face. Now, obviously the Dalai Lama had to cheer her up. So when he very cordially said that everything's going to be fine,
Zinta
snapped back at him and said that she doesn't play to lose. To which spiritual guru replied that if she plays to win then she should play in her own field. The bubbly babe interpreted the hidden meaning behind the Lama's statement and at once decided to get back to the Bollywood rat race.
We wonder what PZ would have done if the guru wouldn't have bothered to enlighten her. Perhaps
Ishkq In Paris
wouldn't have seen the light of day. Maybe the actor's idea of having a career would have been restricted to cheering for her IPL team players…you never know!