Anurag Kashyap: 'Kalki used to be a popcorn seller'
Anurag Kashyap
has revealed that his actress wife Kalki Koechlin used to be a popcorn seller.
As a performing arts student in London, the Filmfare award-winning star worked for a cinema chain, the director revealed.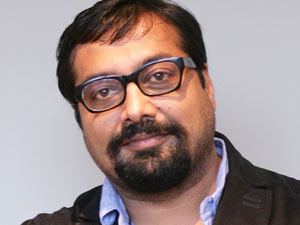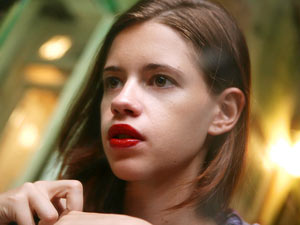 "Kalki used to work at Cineworld Shaftesbury Avenue. She used to sell popcorn there when she studied at Goldsmiths University in London," Kashyap told Ashanti Omkar, Bollywood editor at BBC Publishing.
"We don't get in each others way and when we're together, we really try to be together, as we're both busy with many films," Kashyap elaborated. "We are like beauty and the beast. We are the Disney movie."
Following critical acclaim at Cannes this year, the filmmaker's
Gangs of Wasseypur
is scheduled to open the London Indian Film Festival.
Speaking about the film, Kashyap said: "It is a revenge drama, charting three generations who function like frogs in a well. Nothing else exists for them except their ambition in life - to outdo each other.
"I had 240 pages of script and it is based on something that's actually happening in Wasseypur. It is an insider's story and one of my co-writers comes from that world."
The director went on to add: "I hope the Wasseypur residents don't come after me, after seeing the film. They may not see the humour - the film is funny without trying to be funny."
Kashyap said that he was excited to be part of the third edition of the London Indian Film Festival, after the successful screening of his Kalki-starring movie
That Girl in Yellow Boots
in 2011.
"I've been a friend of the festival and I have great respect for it. I was there last year and watched the response of my film,
That Girl in Yellow Boots
.
"The festival director Cary Sawhney picks films that almost get lost otherwise. In fact, he was one of the first to see
Gangs of Wasseypur
and liked the rough cut.
"I am very much looking forward to London. It feels so good to be opening such a major film festival. I am honoured indeed."
Gangs of Wasseypur
has its UK premiere on June 20, the opening night of the festival.